Work Holding
Industry Leading
BTM designs and manufactures pin clamps, power clamps and grippers for small business and global corporations.
We provide customers with industry leading engineering and support to ensure your application requirements are achieved. BTM work holding equipment is designed, manufactured and serviced from Marysville, MI where our vertically integrated, flexible manufacturing operations deliver standard and custom equipment in world class delivery times.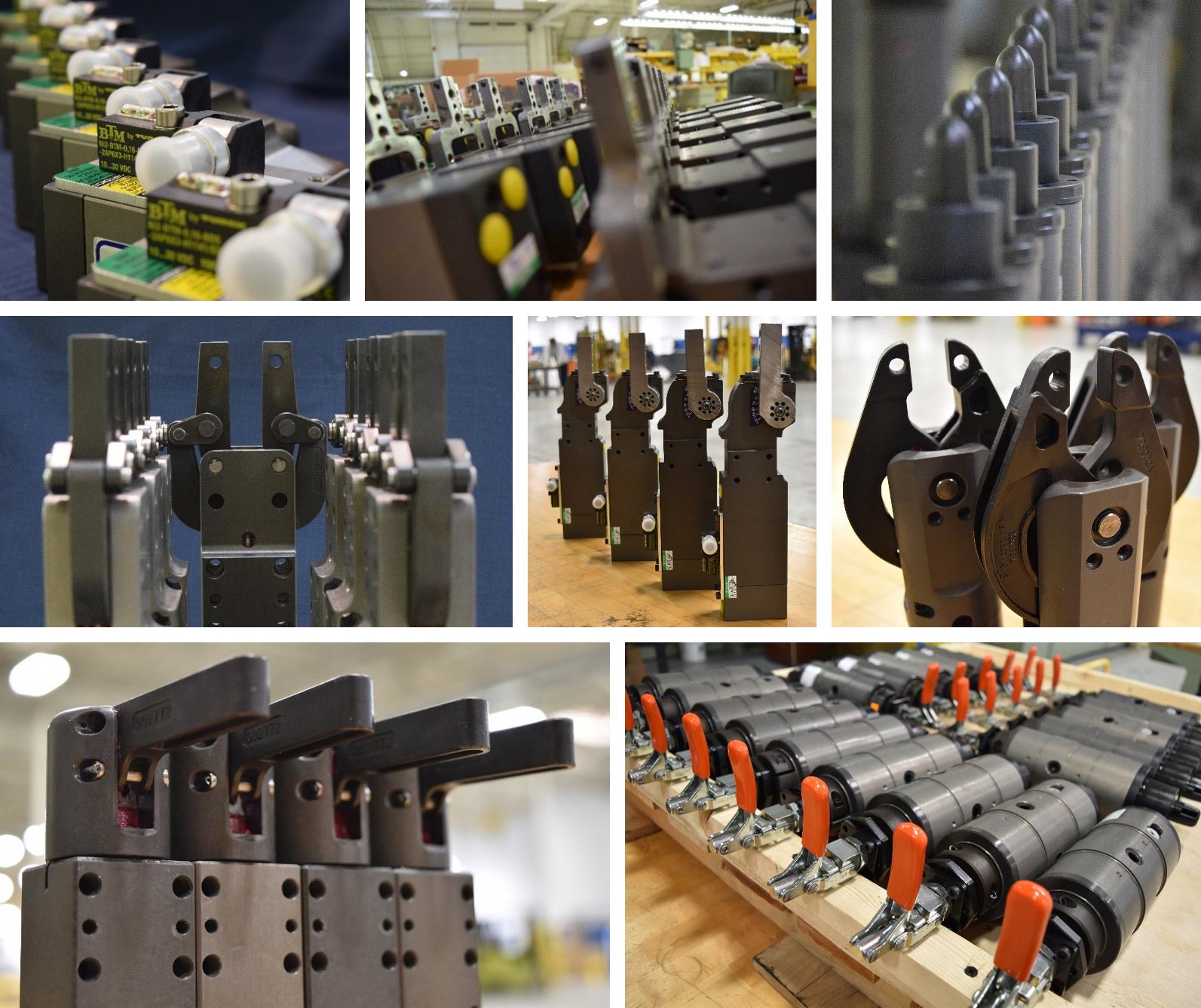 Weld/Harsh Environment
Heavy duty clamps are precision machined from a single piece of aircraft grade aluminum & hard coated for superior performance. BTM clamps are tough, durable and resist corrosion and contamination.
Heavy Duty Pin Clamps
Heavy Duty Power Clamps
TPCA adjustable arm opening sealed precision power clamps are ideal for a range of industrial applications.
Robot End-Effector
For end-of-arm tooling and overhead part transfer applications where fail-safe locking is essential.
General Use
Reliable, durable and cost-effective work holding equipment is ideal for general use.
Light Duty
Compact size with flexible pin, arm and gripper configurations are ideal for light duty industrial use.
Pin Clamps