Piercing and Forming Equipment
BTM has tooling, manual equipment, modular and automated systems for piercing, forming, swaging, shearing, notching, coining and other applications for system integrators, OEM's and component suppliers.
Our Piercing equipment solutions include engine cradles, car and truck frames, hinges, A-Class surfaces, shock towers and bumpers. Each new project benefits from our experience with tooling & equipment packages for hundreds of sheet metal assembly & manufacturing applications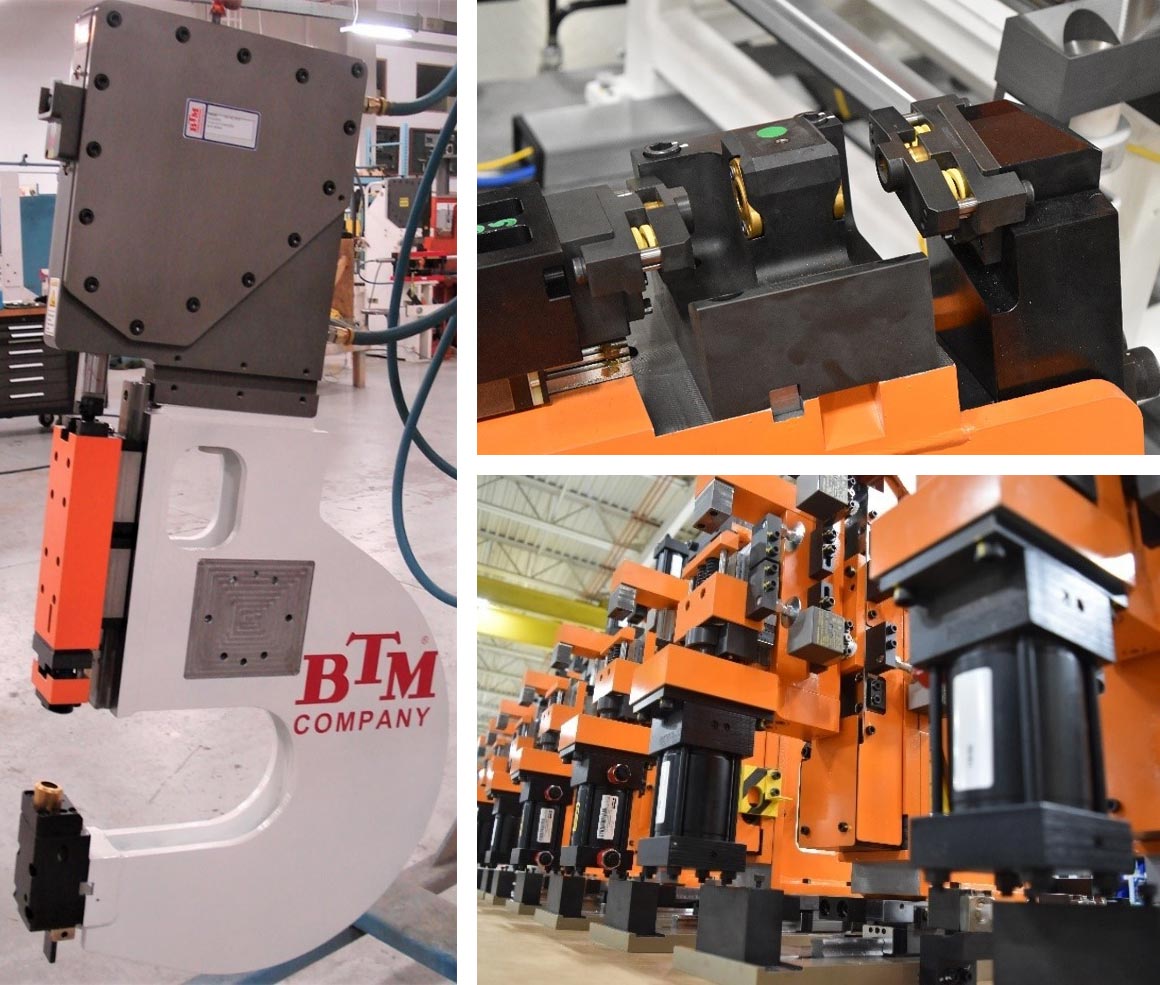 Custom & Replacement Tooling
Benefit from our experience with custom tooling, complex geometries, exotic materials, advanced coatings and ultra-fine finishes. BTM in-house tooling designers and vertically integrated tool and die manufacturing ensures single point accountability for first-set and replacement tooling needs. BTM also provides build-to-print replacement pierce tooling.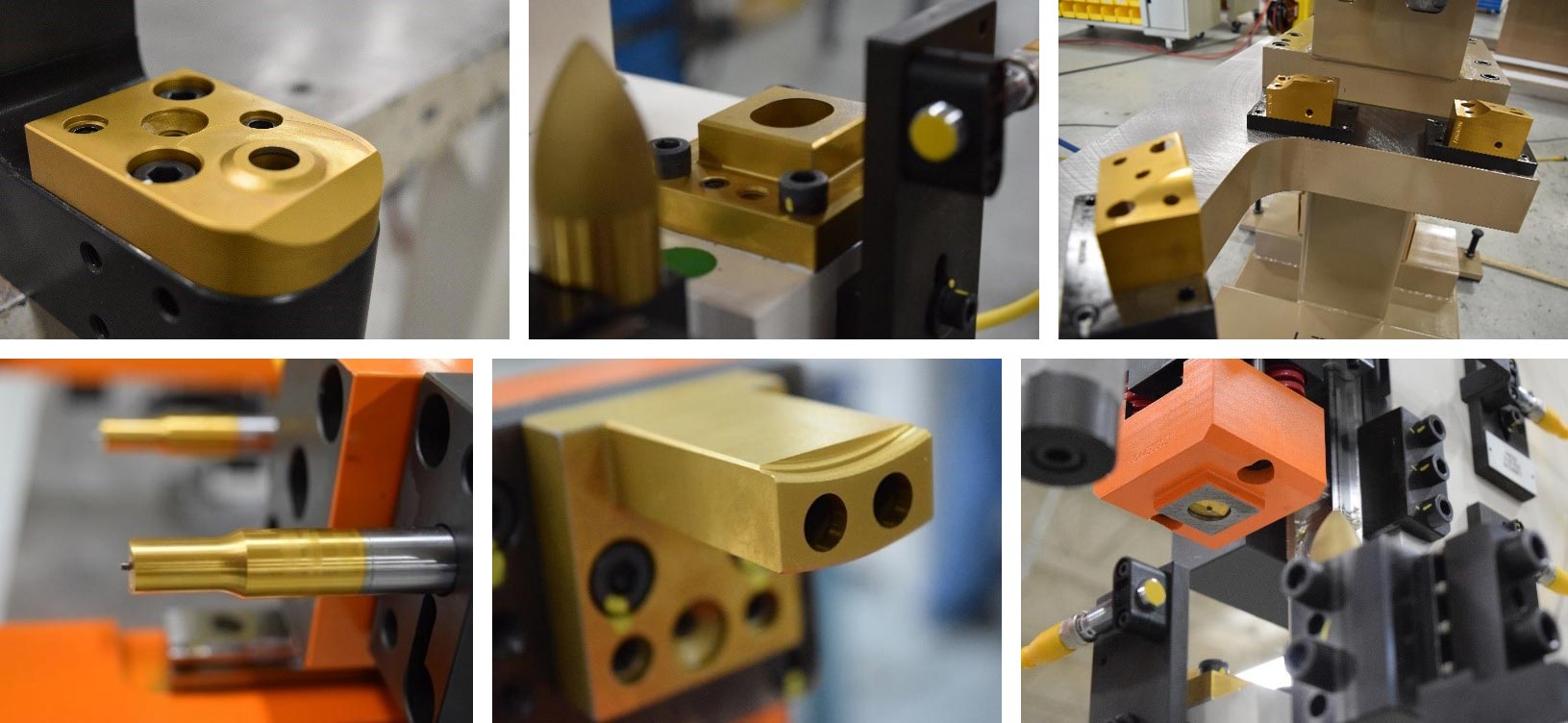 Die Sets
Piercing, forming and swaging die sets for single or multiple tooling combinations can be combined with BTM high force presses or integrated with your equipment.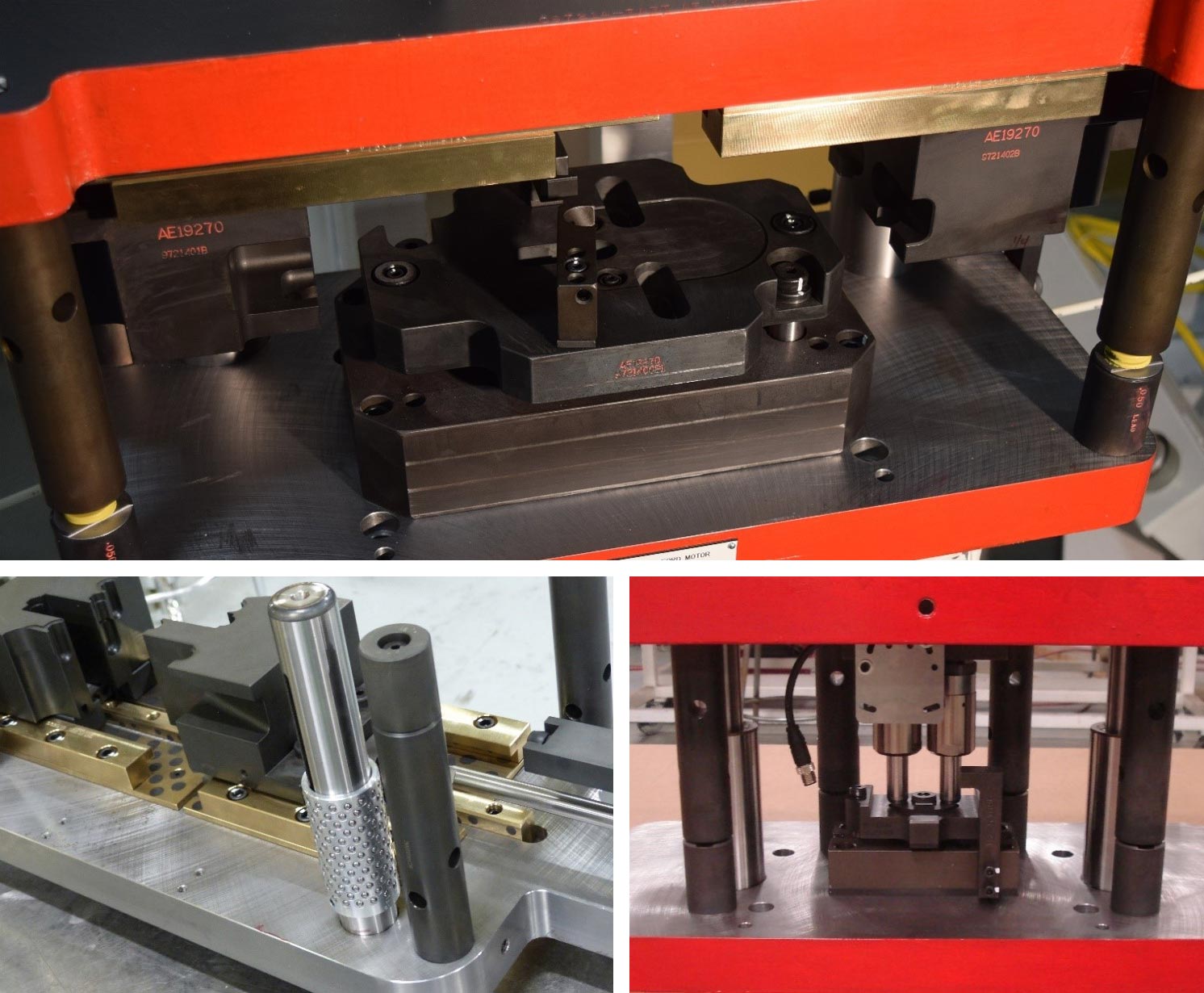 Press Units
BTM designs piercing solutions using our standard or custom press units with high force frames and pneumatic, hydraulic, air over oil or servo-electric power.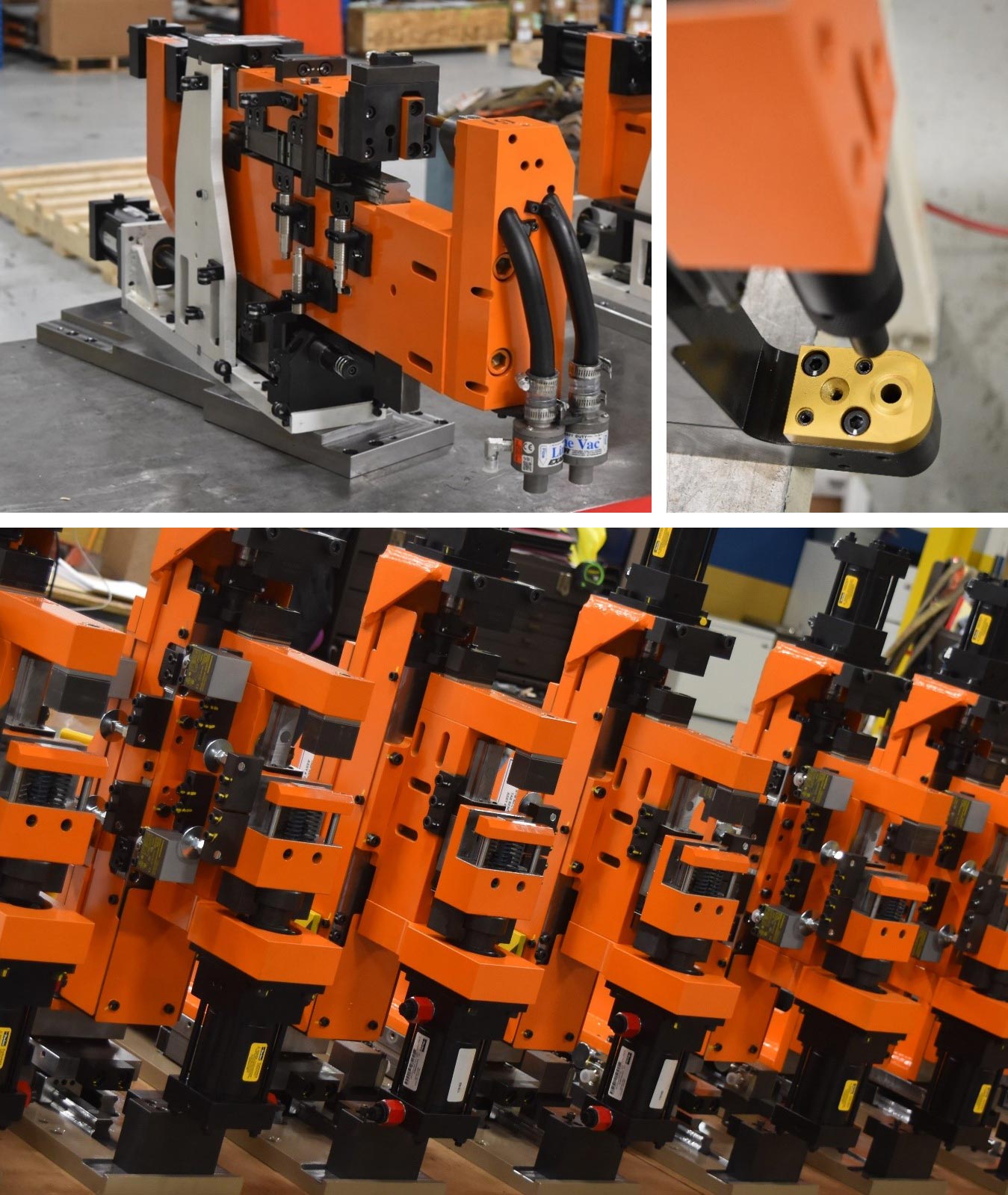 Operator Workstations
Workstations are designed to maximize productivity with operator comfort and safety.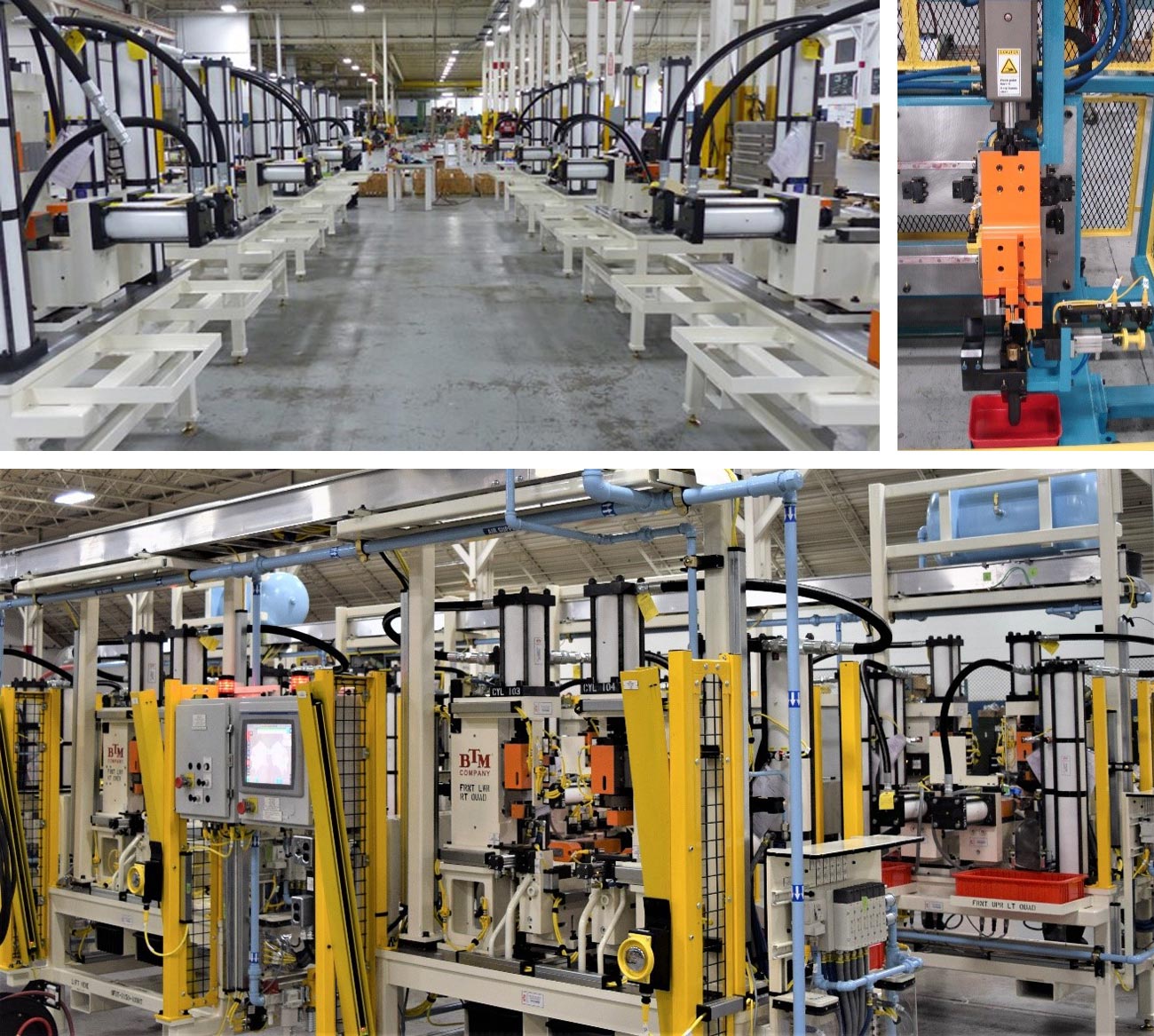 Robotic Piercing Stations
Robotic stations for piercing applications and end-of-arm piercing units with BTM press units, integrated with your robotic equipment or a fully integrated robotic piercing work cell.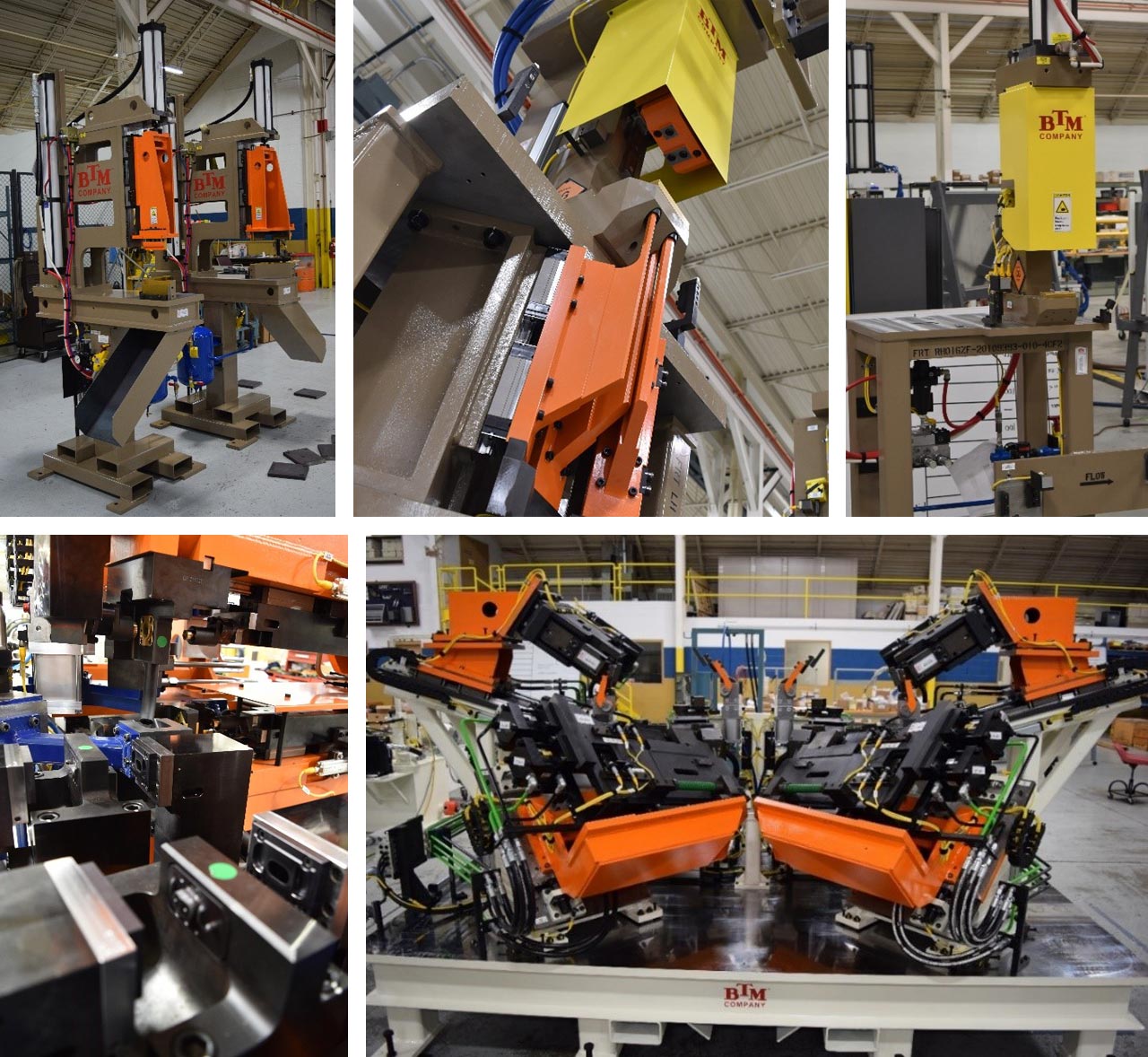 Special Machines & Custom Systems
BTM works in partnership with each customer to design and build special equipment that is right for the application, improves productivity and reduces production costs.