Clinching Equipment
Our full line of clinching equipment, industry leading tooling and customer support make BTM the preferred source for clinching solutions. BTM works with each customer to provide clinching equipment that delivers optimal clinch joints, achieves high performance and is right for your budget.
Our applications engineers work with you to understand your requirements and select the equipment and tooling to meet your needs. Our technicians validate the solution in our Clinch Joint Testing Lab and our fulfillment team delivers standard and custom equipment in world class time.
BTM clinching equipment is in operation with leading companies across the global sheet metal industry.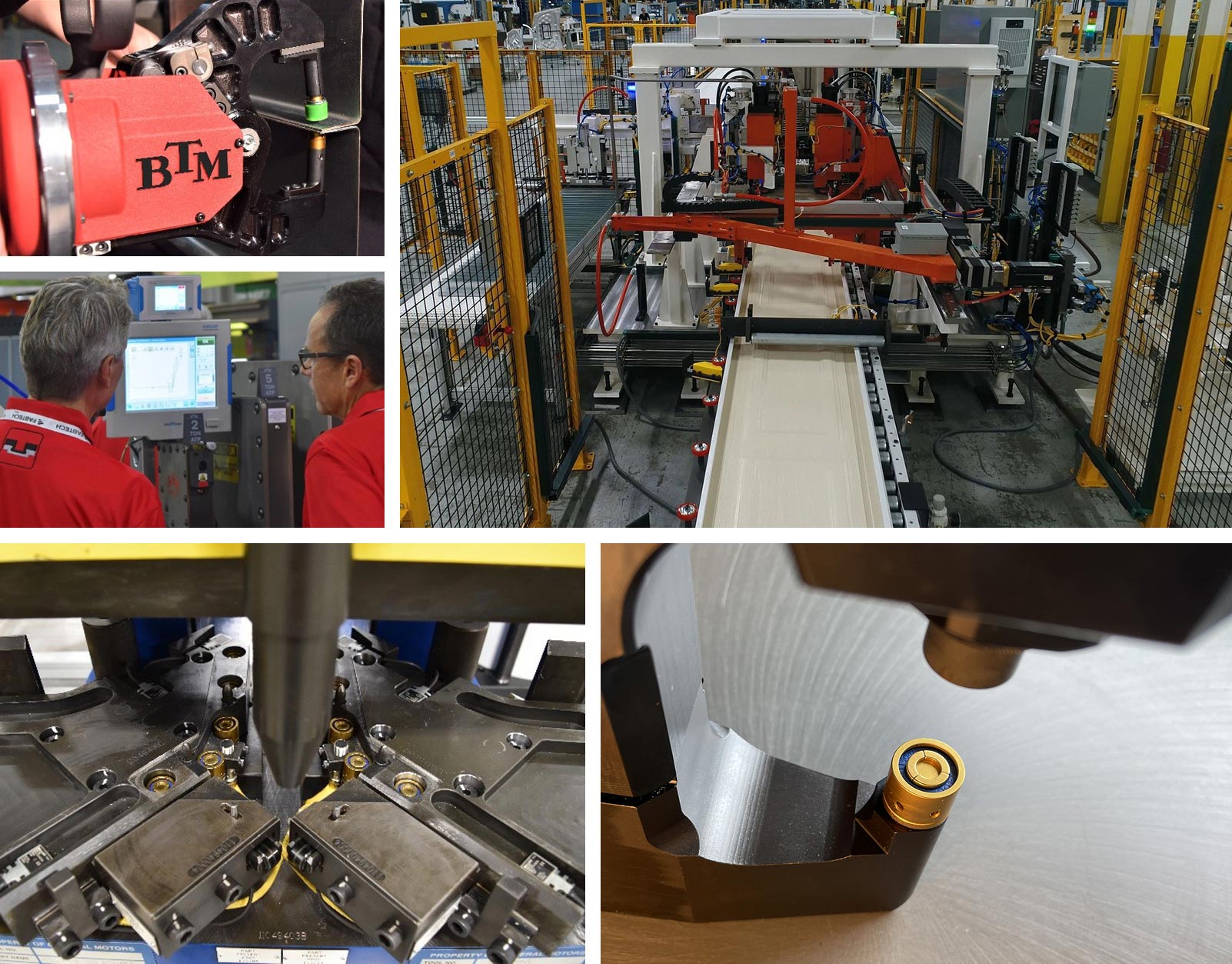 Hand-Held Presses
For customer applications where the part is stationery and the operator requires mobile, precise clinching. BTM hand-held presses are available with pneumatic, air-over-oil, hydraulic and battery power with a range of tool sizes and configurations.
Floor & Bench Presses
Clinching Presses
To meet customer demands for high-speed sheet metal joining, BTM offers a full line of Single Point Clinching Presses. To address customer applications that cannot be met with standard press models, BTM provides customized versions of our presses (including extended throat depth).
HVAC uses include ductwork, air distribution boxes, louvers, air vents & metal filter frames. Sheet metal fabrication uses include metal structures, metal boxes, strut & bracket attachment. Other uses include unautomated manufacturing of appliances, drawer slides, garage doors, metal roofing components and channel lettering.
Pneumatic (Air Toggle)
Air-Over-Oil
Hydraulic
Floor & Bench Tooling Presses
Floor and tooling press units are available with different frames, strokes, throat depths and tooling packages for sheet metal assembly and manufacturing.
Custom Presses
Modified and custom press units are designed in close partnership with our customers to solve unique sheet metal applications with hand-held units, single point presses and part holding fixtures.
Custom Hand-Held Presses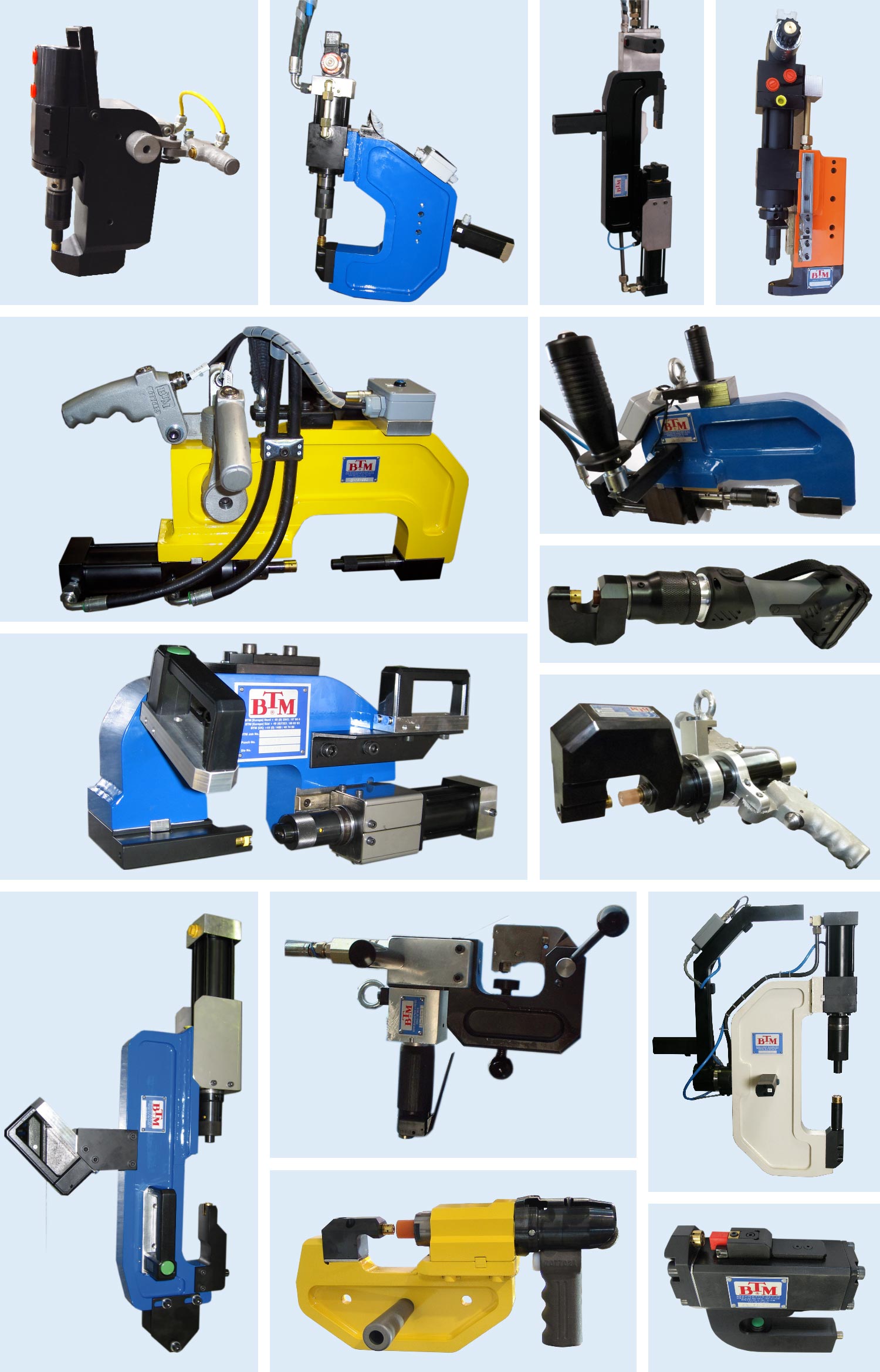 Fixtured Presses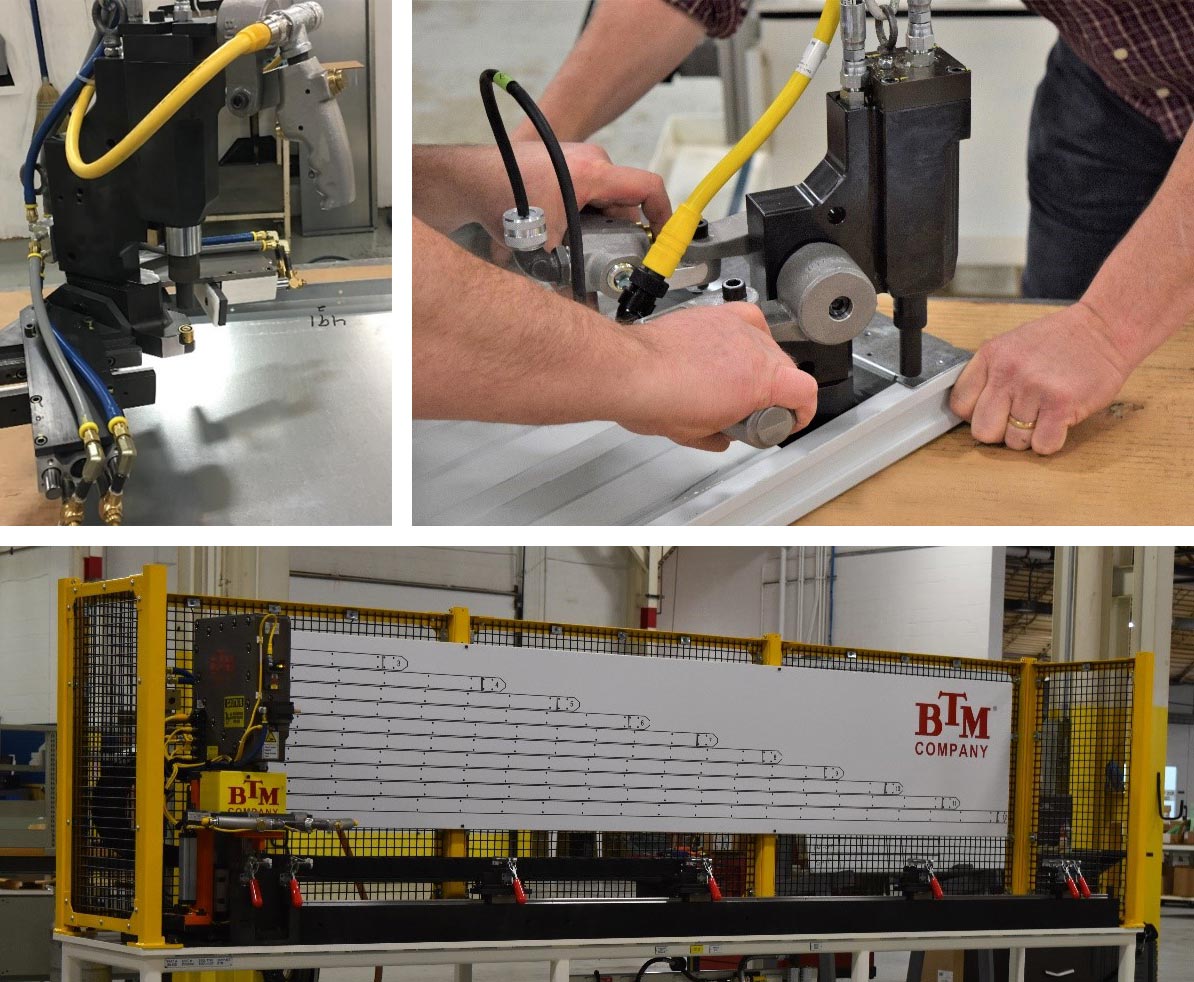 Die Sets
For applications that require multiple joints in a single pressing, we design and engineer die sets with BTM high force presses or integrate with your equipment.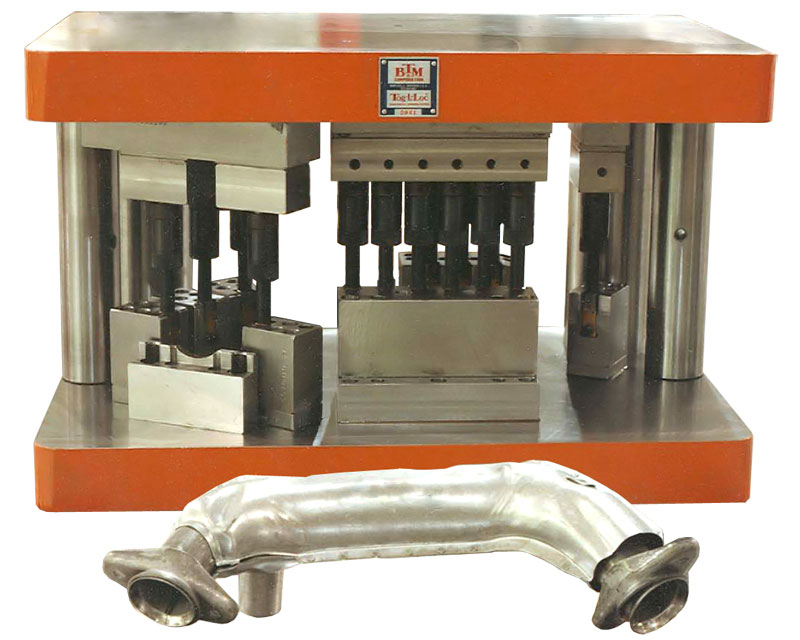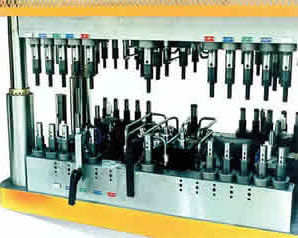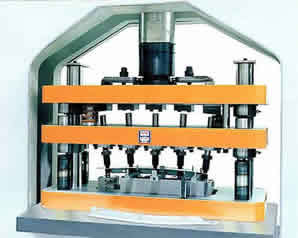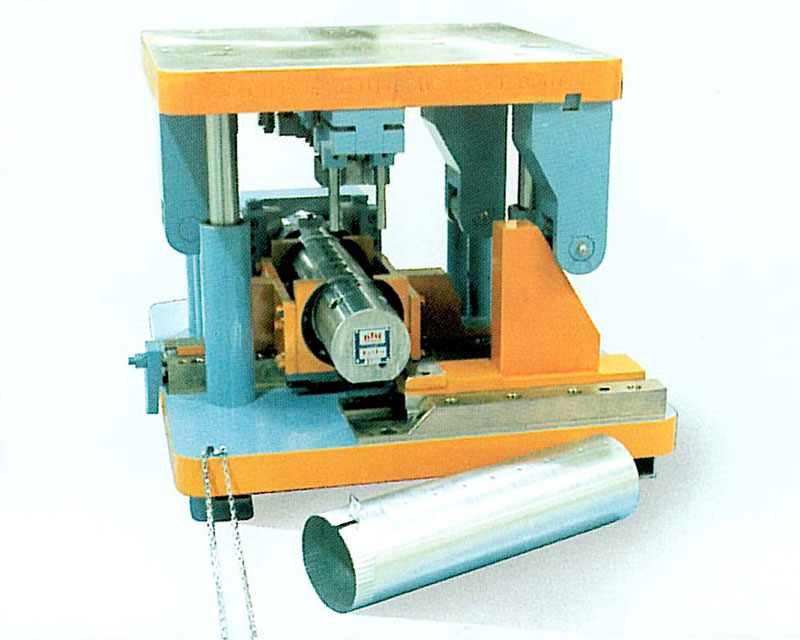 Clinch Press Units
Standard and custom clinching equipment is created with BTM Modular Press Architecture. Our collection of pre-engineered components can be configured, modified and scaled for your application, quickly assembled, tooled and installed for production.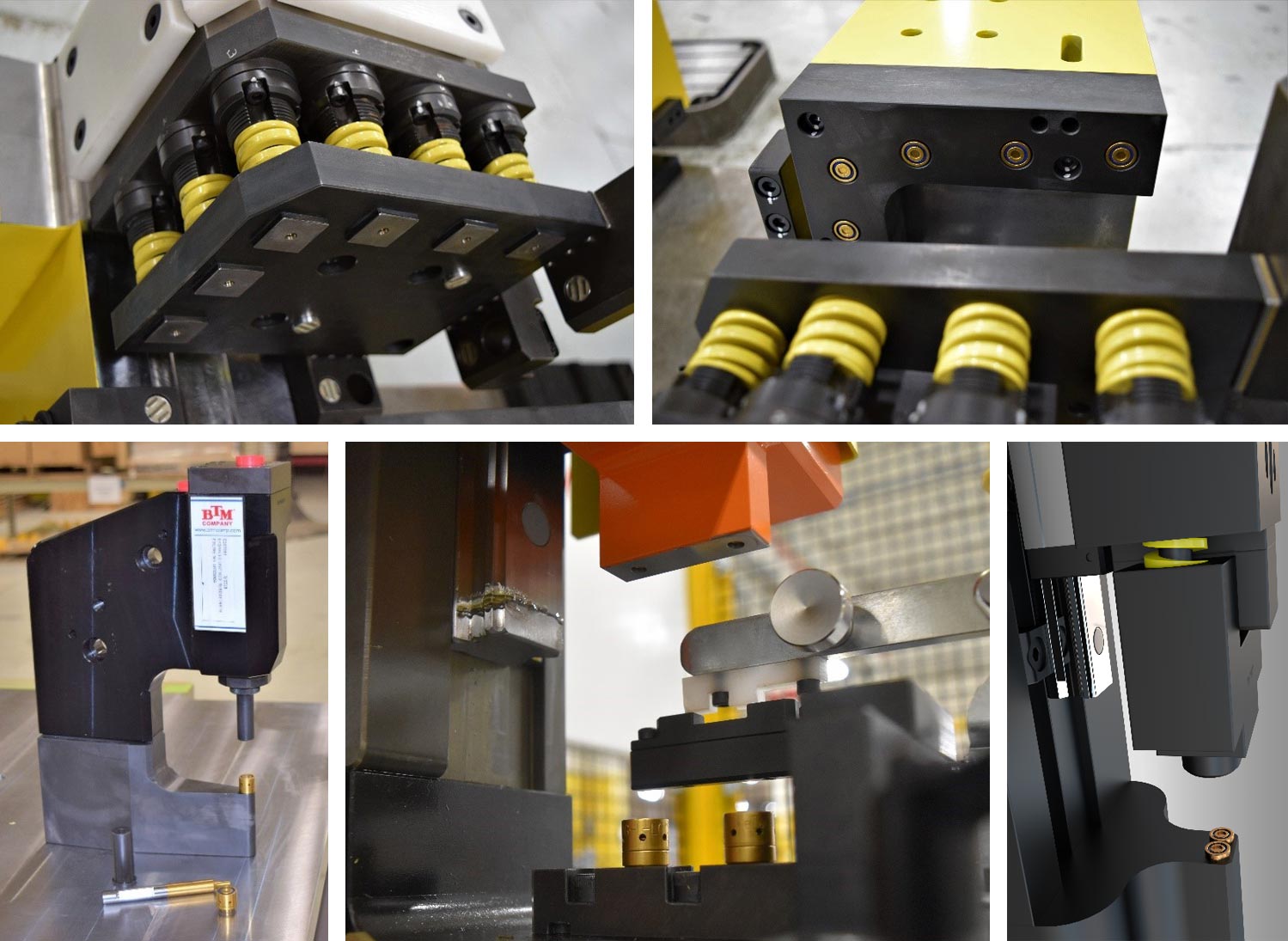 Operator Workstations
Efficient, ergonomic and reliable clinching equipment in a workstation designed for functionality and performance.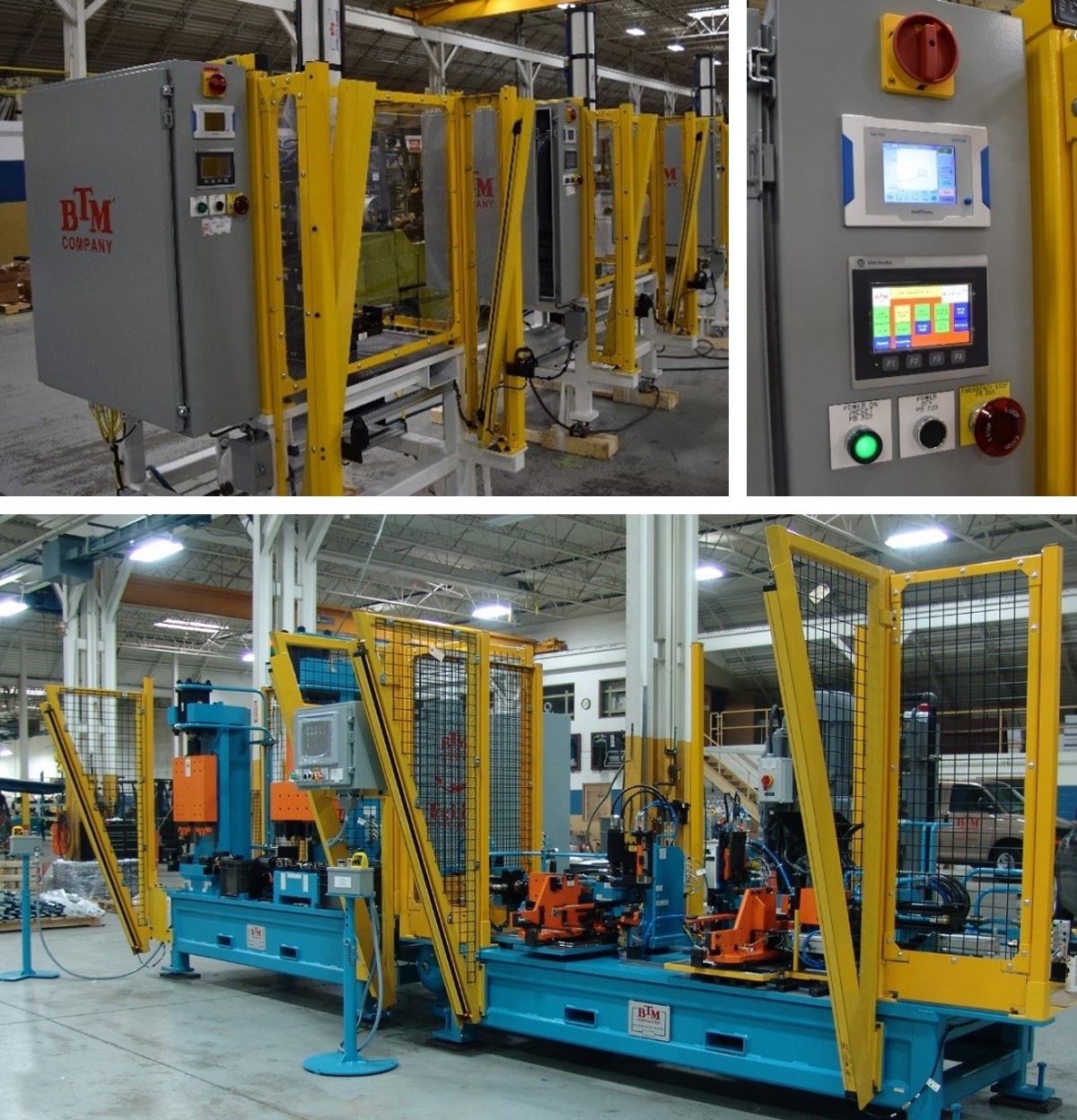 Robotic Work Cells
Automated equipment with robotic controls or integrated with your production environment.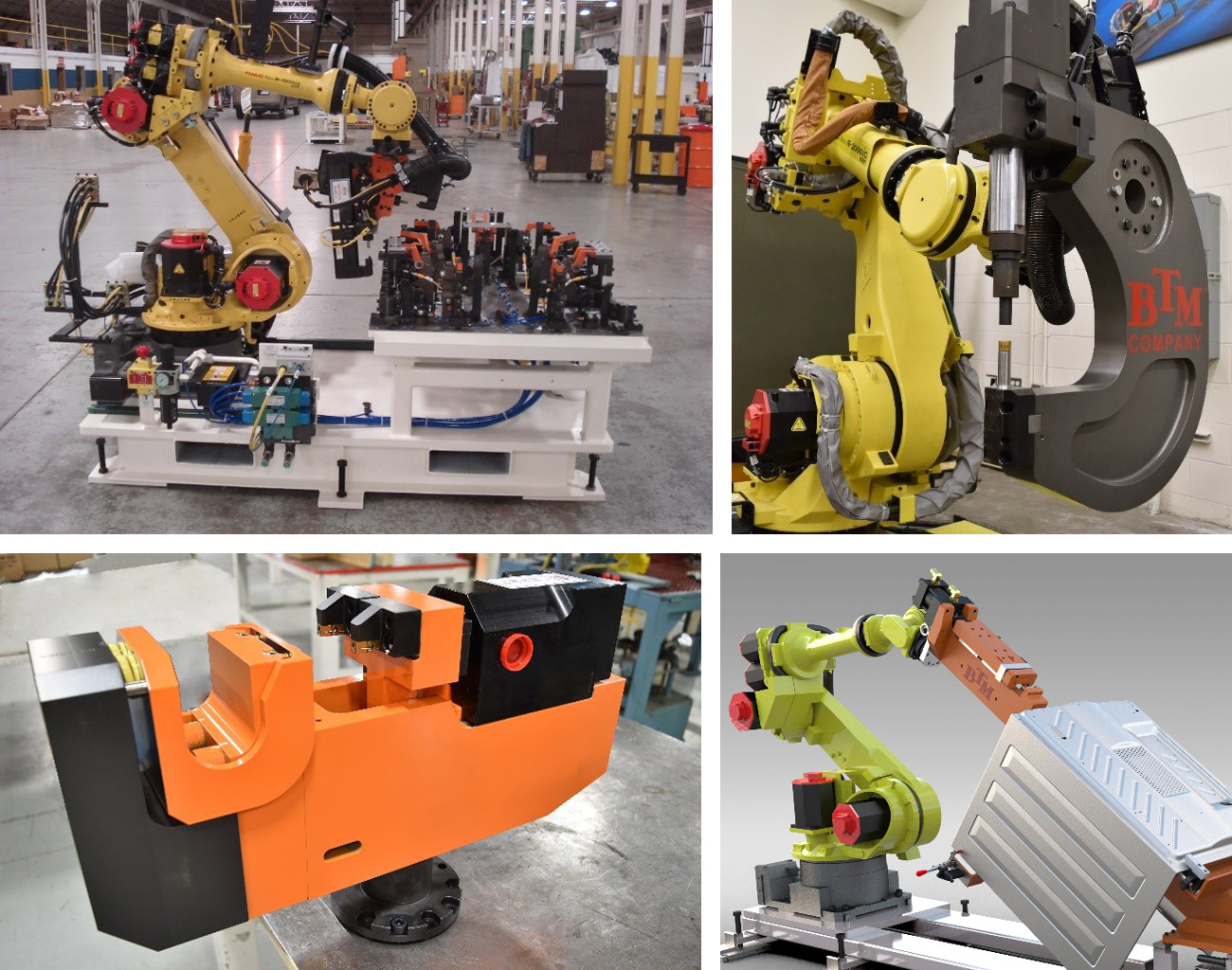 Special Machines & Custom Systems
Integrated production systems and purpose-built equipment including systems that combine clinching with bending, forming, piercing, product assembly, robotics and other processes.