Presses & Press Units
BTM designs and builds press equipment for manufacturers, machine builders and systems integrators. BTM products include standard, modular and custom-engineered pneumatic, air-over-oil, hydraulic and servo-electric presses, press components & press units, robot mounted presses, integrated tooling solutions and advanced process monitoring.
Our vertically integrated flexible operations and modular equipment designs make BTM a partner you can trust to provide a wide range robust press equipment in world class time.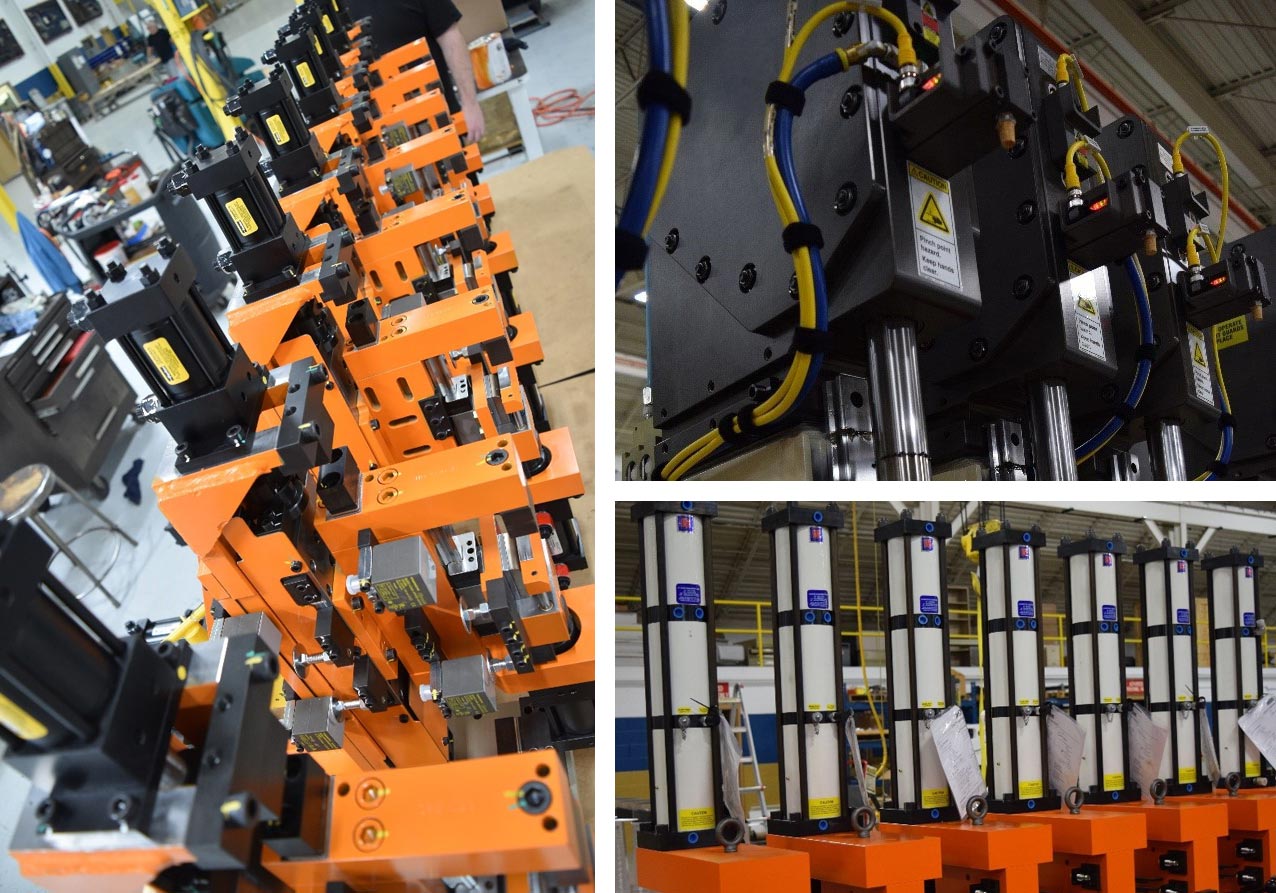 Air Toggle Presses
Pneumatic press units are compact with a thin profile for small spaces or close stacking and easy mounting (any position). BTM has complete press units, press heads, front mount units, punch & button units with integrated anvils and special purpose units with long strokes, double rams or integrated frames. BTM sales can help you choose the right press.
Air-Over-Oil Cylinders
High force is created using a pneumatic cylinder as a pump for the hydraulic cylinder, up to 100 tons.
Servo-Electric
Press units with an electric actuator for clinching applications.
Floor & Bench Presses
Air Toggle Presses and Air-Over-Oil Presses in floor and bench frames are available for your sheet metal application.
Hydraulic Press Units
BTM Hydraulic Presses are for demanding applications.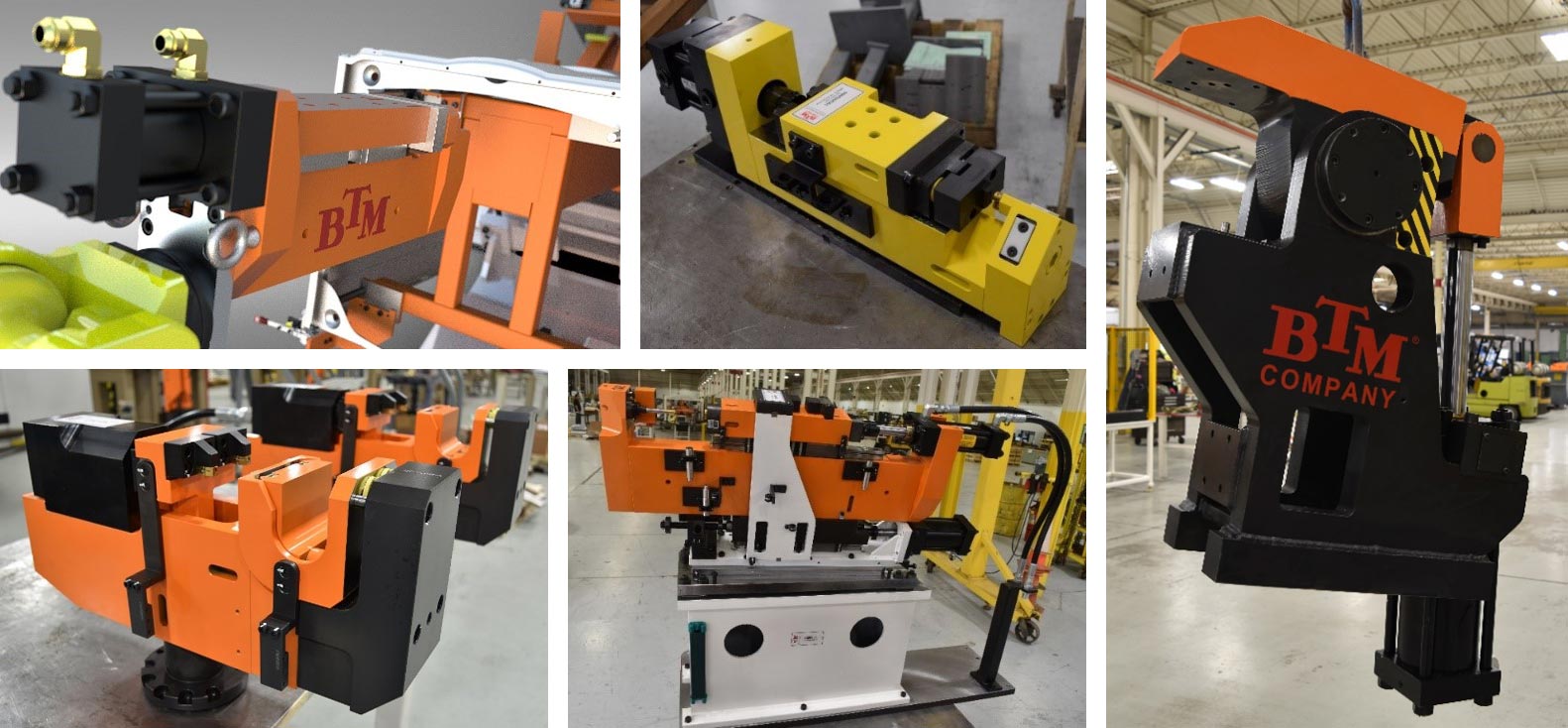 Modular C & D Press Frames
C & D Press Frames are available in modular and custom designs for integration with other equipment.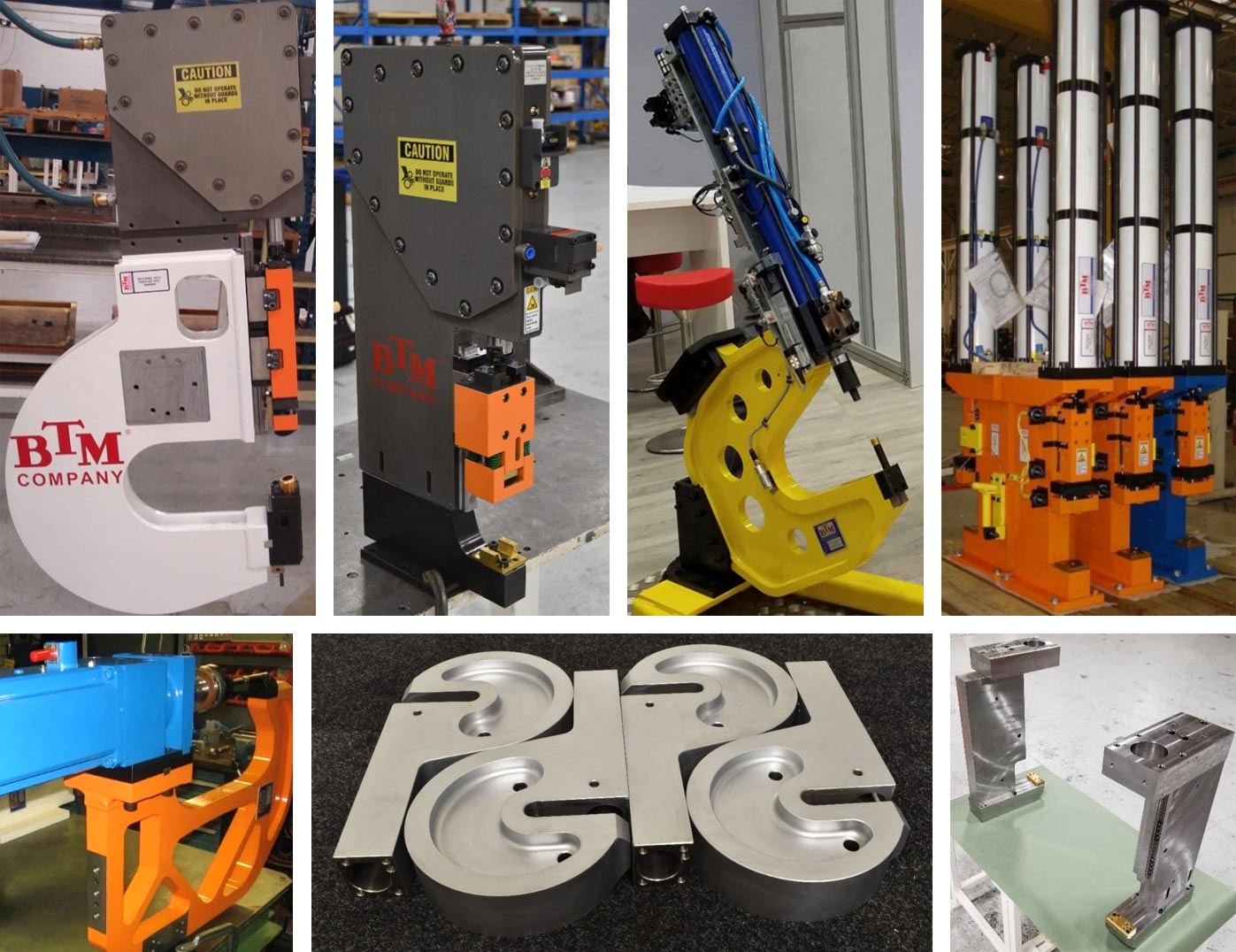 Special Machines & Custom Systems
From single station presses to fully automated assembly systems, BTM has proven solutions for the sheet metal industry.